CAD Drawing
This service is available upon application
Bespoke Manufacturing & Tooling
To customer's tolerances as required
Machining
Bespoke machining
Sawing to customers requirements
Automated cross cutting to length
Variety of Timber Treatments
Green
Brown
Vac - Vac
FR Timber Treatment
Pressure Treatment Guide
High Pressure preservatives provide long term protection against wood destroying fungi and insects and are used in almost all end use situations (should you require any further information do not hesitate to contact our offices).
Low Pressure preservatives provide long term protection against wood destroying fungi and insects and are widely used in timber frame construction; roofing timbers and other lower hazard end use situations (should you require any further information, do not hesitate to contact our offices).
Their key advantages are lower uptakes of water during treatment and a more natural colour compared with the green high pressure treatments. The water based preservative solution is applied to the timber in purpose designed industrial plants using vacuums during the process. This provides an 'envelope' of protection and leaves the core of the timber untreated and dry. The low uptake of water as a result of the process quickly evaporates leaving the treated timber at its original dimensions and moisture content.

Tanalith E & Wolman CX10 Timber Treatment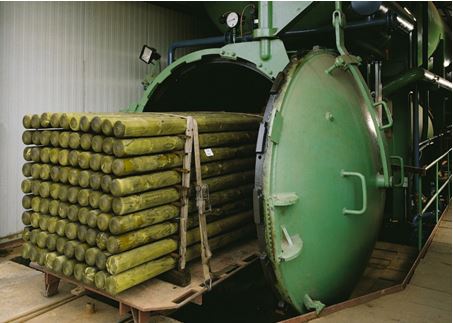 The Timber Treatments process operates via two high and one low pressure treatment tank using BASF-Wolman timber treatment preservatives in Hull. We treat timber for a variety of applications both for in-ground and out of ground contact, up to Use Class 4. Customers can choose between a 'Green' or'Brown' finished colour on the high pressure treatment. Low pressure treated timbers come with a pale yellow tint for traceability purposes only and will fade within 4-8 weeks.
We can help you to specify the level of treatment that you require, determined by the purpose for the treated timber. Underwritten by BASF-Wolman, we can also offer you treated timber covered with a 10 or 15 year warranty. This gives you added peace of mind and can prove to be a strong selling point to your customers, assuring them that their timber has been treated to the highest quality.
To ensure that we can meet your exact requirements, we will firstly need the following information from you:
*Type of timber to be treated (e.g. spruce/pine etc.)
*The dimensions of the timber
*Whether it is planed or sawn, green and/or seasoned
*The Use Class required (i.e. what will timber be used for - see table below)
*Service life considerations - Does the timber need to be used for 5, 15, 30 or 60 years? Are there any special factors regarding the use of timbers which may suggest a higher level of protection than normal is required?
Use Class Summary
Note: the greater level of protection required, the higher the Use Class number.
UC1
Internal timbers, dry e.g. upper floor joists, truss rafters
UC2
Internal timbers, risk of wetting e.g. tile battens, CLS framing (external walls)
UC3a
Outdoor timbers, coated, above ground e.g. window frames
UC3b
Outdoor timbers, uncoated, above ground e.g. fence rails
UC4
Direct soil or fresh water contact timbers e.g. fence posts
UC5
Marine use timbers e.g. marine pilings
Pressure Treated Redwood Sample: re-agent applied to show chemical penetration in sapwood
The light area in the centre is the heartwood of the tree which is naturally durable and does not take up any treatment chemical. The outer darker area is the sapwood (new growth) that is not naturally durable and this is the part of the tree that will rot if not treated.
The amount of chemical retained in the sapwood area determines the Use Class achieved during the treatment process.
Treated timber always requires a minimum of 24 hours for the timber to dry out and we will only despatch timber once it is dried sufficiently. Ideally, treated wood should be left to 'cure' for 14 days before being placed in ground contact.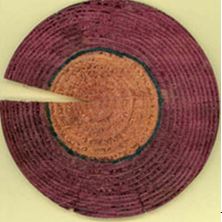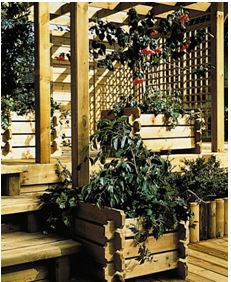 High Pressure preservatives provide long term protection against wood destroying fungi and insects and are used in almost all end use situations (further information do not hesitate to contact our offices).
Wolmanit® CX is a liquid wood preservative based on copper and organic biocides. Used extensively in the UK and mainland Europe, it protects timber from all forms of insects, wood destroying fungi and other biological decay hazards.
Wolmanit® CX is water-based and doesn't use chromium or arsenic so is a low-hazard preservative, safe to handle and with a low environmental impact.
Wolmanit® CX is an extremely comprehensive and effective preservative treatment for timber that is kind to the environment and continues to retain its market leading position across Europe.
Treating timber in an industrial pressure timber treatment tank allows for a thorough and professional result every time; the timber preservative penetrating deeply through the wood to provide long lasting protection.
Treated wood offers excellent durability and mould resistance for almost all end uses and is a popular process for all manner of products such as fence posts, decking, sleepers and fence panels.
Wolmanit Firestop
Firestop is a highly effective fire retardant VPT product which improves the performance of timber and plywood when exposed to fire. Wolmanit Firestop treated timbers will comply with all relevant international fire standards (e.g. EN13501-1: class B s2 d0), thus giving architects a wide choice in fire-related timber applications.
Timber treated with Firestop is suitable for interior and exterior applications and the most typical uses include internal wall and ceiling linings, external claddings, roof constructions, transportation, wooden scaffolding and pallets for the chemical industry. It controls ignition of fire, impedes flame spread across the wood surface and lowers the heat release from the wood-based substrate.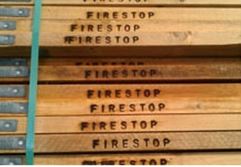 One of the facilities James E Smith (Northern) Ltd currently use to carry this procedure, is the only facility to offer this fire retardant timber treatment in the UK.
Applied in a standard high pressure process
Low retentions
Environmentally friendly
Best aesthetic results
For interior and exterior usage
Maintenance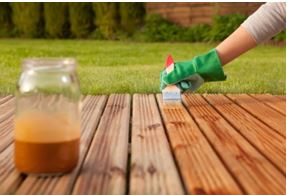 Particularly developed for decking projects, the natural colour of timber can be enhanced and maintained using Wolwax® Refresh. This product imparts both a weather resistant surface and, where Wolwax® Refresh Brown is used, fresh colouration to timbers used outdoors.
Wolsit® KD and Wolmanit® CX-treated timber can be painted using most standard wood paint systems. It is important that the timber should be dried sufficiently following treatment. In general that means that timber should be less than 20% moisture content at the time of painting. Both water-based and oil-based systems are compatible but advice should be sought from the paint supplier before application.
If low or high-pressure treated wood is cut after delivery the exposed surfaces should be re-treated with Wolmanit® C&T (Clear or Brown available in 0.75 lt & 2.5 lt tins). Surfaces treated in this way should not be placed in contact with the ground.
Depending on the product used and the end use of the timbers it may be necessary to maintain the wood after treatment and during service.
Colours
High Pressure - Wolmanit® CX-10: available in 'Green' or 'Brown'.
Wolmanit® CX-treated timber normally has a green colour (on freshly sawn softwoods). This is due to copper compounds in the treatment with the final colour being a result of permanent chemical reactions in the wood fibres. The initial 'fresh' green colour fades over 3-6 months eventually turning a golden brown (honey) before finally weathering under the effects of UV light so that after 12 – 24 months the wood surface will 'silver' as normal (this does not affect the performance of the preservative).
Wolmanit® CX-treated timber is also available in a brown finish. The Wolmanit® ProColour Brown additives will give the wood an even appearance with good weathering properties (under normal conditions of exposure lasting 12-24 months before fading to silver as above). Other colour finishes may be available, please ask for further details.
Low Pressure - Wolsit KD20: available in clear or pale yellow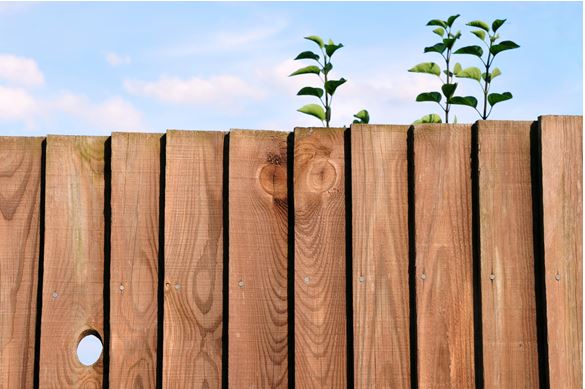 Wolsit® KD20-treated timbers are normally intended for building projects and a yellow marker dye is used to provide evidence of treatment on construction sites. This fades naturally on exposure to UV light within 4 – 8 weeks depending on the time of year. Wood can be painted or stained as normal but if a clear varnish is being used please be aware that the yellow dye may show through.
For any further information regarding these or any other of our timber services, do not hesitate to contact out office on 01482 310587
Delivery service to most areas available.